A former lumber warehouse in New Mexico finds life as a grocery retailer
Photography: Read McKendree
Photography: Read McKendree
Photography: Read McKendree
Photography: Read McKendree
Photography: Read McKendree
Photography: Read McKendree
Photography: Read McKendree
Photography: Read McKendree
Photography: Read McKendree
Photography: Read McKendree
Photography: Read McKendree
Photography: Read McKendree
Photography: Read McKendree
The Albuquerque Sawmill Market has taken over a sprawling lumber warehouse completely redesigned by Islyn Studio in the city's former industrial heartland.
The rustic shell of the 40,000 m² wood warehouse now forms the framework for the restaurants, cocktail bars, taprooms and test kitchens that make up the grocery store. New York-based Islyn Studio built on the history of the New Mexico building, installing pegboards, steel girders, reclaimed rails, and burnished wood to evoke its past as a warehouse for the Atchison, Topeka, and Santa Fe Railroad.
Photography: Read McKendree
To contrast the rustic and industrial surfaces, the studio added color and graphic swatches with tiled counters. A feeling of cosiness is created with rattan pendants, saddle leather seats and green flashes.
Islyn says Navajo trading posts inspired the use of space and pathfinding.
Visit the on-site greenhouse, which has a cocktail bar serving homemade tonics and shrubs, or dine at Flora and view the collection of Oaxacan antiques.
The Sawmill Market is the first food hall of its kind in the state of New Mexico.
1909 Bellamah Ave NW, Albuquerque, NM 87104, United States
Photography: Read McKendree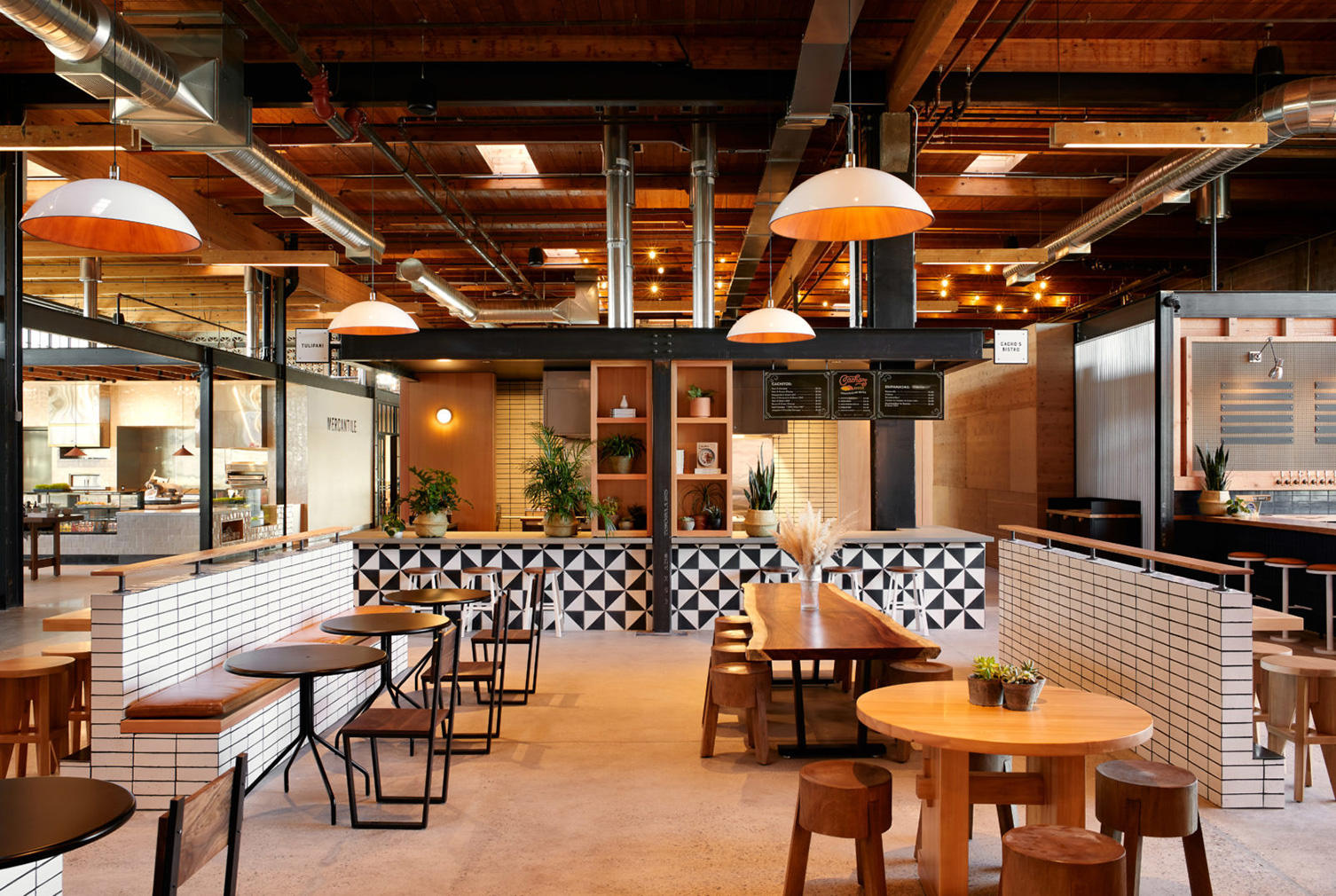 Photography: Read McKendree
This Shanghai café is only 20 square meters – but full of character